I don't usually do reviews but if it can help another I feel I need to. My black lab/pit mix, Adele who is 7 years old has suffered from horrible allergies for years, & UTIs. She was having a UTI every 6-8 weeks for over a year. I spent thousands at the vet on meds that didn't "cure" and prescription foods for her allergies. I started to do my own research and stumbled upon Natures Pharmacy. I sent my first email asking questions on 7-31-21 and Star Weaver responded back very quickly. I ordered the powders Cran-Tri-C, & Dogzymes Probiotic Max and since August 2021 she has not had on UTI and her gut issues are so much better. Her hair even grew back on spots that were an issue prior to the powders. I cannot begin to express how grateful I am for the help of Star and for the powders, which both of my girls take daily.
----------------------------------------------------------------------------------------------------
Sometimes dogs will be dogs- especially puppies! As a trainer and a breeder I
want all of my dogs in optimum health, and also want solid products to recommend to clients. Nature's Farmacy provides products that do just that! I absolutely love their Dogzymes products. I give it daily to all of my dogs and am a firm believer that a healthy gut leads to healthy everything.
Sally C.
-------------------------------------------------------------------------------------------------------------------
My Shelties thrive on Natures Farmacy supplements. Whether they are actively showing or retired, they all take Dogzymes Ultimate and Probiotic Max daily to ensure they have complete nutrition and digestive support. We also use Organic Kelp to keep show coats in shape.
But the invaluable support I get from Natures Farmacy is for my pups with medical issues. Our 13-year old Checkers has survived mast cell and spindle cell cancer surgeries and removal of her gallbladder. She was recently diagnosed with early stage kidney disease. Star Weaver, our Natures Farmacy angel, helped with home-cooked diet for her kidneys and added Kidney Support and Oceans Cure to her regimen. Checkers loves her diet and acts more like she's 7 than 13!
Checkers' mother was in late-stage kidney disease at age 16, and hadn't eaten well for months. I shared Checkers' diet plan with her owner, and she ate a whole meal for the first time in ages! Now she eats three meals a day and woofs for her food. We can't believe the change.
Flurry, my youngest show puppy, developed skin allergies before she was a year old. Star spent ages with me answering questions, making recommendations, and gave me a home-cooked allergy diet for her. It was my first venture into home-cooking and Star is always there when I need help. Flurry has been on her diet for more than two years now and doing wonderfully. She and Checkers both get Dogzymes Immuno Guard to boost their probiotics as well, and KA-Cal to make their home-cooked food nutritionally complete.
Sprite and Ruffles, ages 5 and 6, are prone to urinary tract infections. Dogzymes Cran-Tri-C has helped them enormously. All my seniors take Phyto-Flex for joints and mobility...it's better than any other glucosamine product I've tried.
We are so grateful to Star and Natures Farmacy for the support they provide and such a great variety of specialized supplements! You've made a difference in many Sheltie lives, and ours too!
Ann Compton
Meadowynd Shelties
Connecticut
--------------------------------------------------------------------------------------------------------------------------------------------------------------------------
Recently contacted Natures Farmacy and spoke to Jim. Everyone I have ever spoken to has always been so very helpful. My 11 and a half year old Vizsla had an elevated ALKP level. She always has Cushings Crusher in her supplements and a few others from NF. He told me what else to try and it is all very logical and doable. I am always grateful for the advice, experience and kindness of this wonderful staff and their products. ( BTW that ALKP number has already come down a bit!)
Carol
---------------------------------------------------------------------------------------------------------------------------------------------------------------------------
We've been feeding Nature's Farmacy supplements for about 1 year now, our dogs range from 1 yr. to 14 yrs. old and all have beautiful coats year-round even when dirty. I cannot say enough great things about these supplements, they keep my working dogs at their very best. We use the Bone Broth, Gain & Shine, Probiotic Daily Balance, Phyto-Flex and Super C.
Joleen Runk
----------------------------------------------------------------------------------
Bailey is our 11 year old Vizsla. When she was about three she was thought to have the beginnings of Cushings. We believe now what started as a fall allergy, led to her losing all the hair on her paws from licking them. This of course led to infections, antibiotics and prednisone.
Her ALP went up to 1600. Other than a way too high number she had no other symptoms of Cushings. Lots of sleepless night and much research for a solution led me to Natures Farmacy. The day I found them online my sister also told me about them as her two Vizslas had a supplement from them a long time ago. I found "Cushings Crusher" online and thought this cant be (!)but is there hope? After a conversation with Jeanette it was like someone lifted cinder blocks off my shoulders. She had been on hypo allergenic prescription dog food. When we switched her to that her fur became softer. When we switched her to the recommended natural diet with certain veggies, she became as soft as a bunny. The organic coconut oil is amazing! We gave her the Cushings Crusher and in a month the count came down to under 400. After a blood test at the vet I was afraid of more disturbing news. She walked in and asked me what I was doing? I told her and she was so happy her count went down so much and continued to get back to normal the next month. We have several supplements we give her daily with her meals that keep her healthy and always happy. I have a wonderful vet that is the love of Bailey's life. I have lost count of the number of people to whom I have recommended Natures Farmacy. No matter who I have spoken to at Natures Farmacy I get wonderful, helpful recommendations and advice. the customer service is excellent, as is ordering, shipping and delivery.
Sincere thanks from a very grateful family with a very happy and loved Vizsla, Bailey.
--------------------------------------------------------------------------------------------------------------------------------------------------
Estrumate & Gestramate Testimonial
To say I am a fan of these products in an understatement. Those who know me have heard this story and are a bit sick of hearing it. My breeding program hit one of those odd times where girls were not coming in season, when they finally did there were split seasons and I dealt with a pyo.
After a year of split seasons and failed breedings I pursued 2 paths with the girls in my kennel. First, I consulted my reproduction veterinarian who performed an exam and cultures to rule out any possible medical causes. Secondly, I began looking for a supplement that would support female reproductive health.
After ruling out any underlying issues and discussing supplements with my veterinarian I started my girls on Estrumate. Roughly 2 months later, right on schedule my 2 girls began their heat cycles.
I bred my then 5 year old bitch who had previously missed despite progesterone timing and AI's. Thirty-two days post breeding pregnancy was confirmed via ultrasound and I began using Gestamate. Approximately 5 days prior to my bitches due date an xray confirmed that I had a big litter of ten, all of which were healthy neonates who thrived.
My 3 year old bitch who had always had split seasons and wonky seasons had a normal heat cycle however I chose not to breed her until the following cycle. Using the same approach as with my 5 year old she was on the Estrumate until pregnancy was confirmed and then switched to the Gestramate product. She too had a healthy litter this time we welcomed 12 all of whom thrived.
These products work!
--------------------------------------------------------------------------------------------------------------------------------------------------------------------
Dear Star-
Thanks
to you all at Nature's Farmacy for your exceptional products-- and thank you for the part your products have played in the whelping of our first Pointer litter! They have worked wonderfully, and the ten pups are now 15 days old-- and the whelp was super easy with the Canine Calcium Whelping Paste! She stayed calm and collected, and labor did not stall out nor did she get too tired or stressed, even with so many pups to deliver. It was easy to dose in a stressful situation, and she loved the taste! Thankfully, we had also purchased Fading Puppy Support, which gave a little boost to three that had lots of meconium in their sacs and were slow to get going. We will be keeping it on hand for any other issues we may have come up, and for outdoor shows where dehydration may be a concern.
We were also lucky in that we had co-breeders who gifted us both a half bucket of Puppy Bac Milk Replacer and a tube of Dogzymes Canine Probiotic Paste to keep on hand in case. About 5 days in, Mom got into some people food that ended up giving the puppies horrible diarrhea. The paste saved the day! It calmed their little tummies quickly and shut the issue down within 12 hours. We have not had to use the Milk Replacer yet but are thankful to have it for starting gruel for the puppies.
In short, we are so sold on your products that we have since ordered a jar of your Dogzymes Digestive Enhancer Probiotic Daily powder to keep everyone in the house on from here on out, and to add to puppy gruel right from the start. We won't be whelping litters without being stocked up again on all these necessities and are learning about your Dam and Stud enhancers to potentially use these as well down the road for future breedings. Thank you for providing such valuable products for our beloved show dogs!
Sincerely,
Amy G Dean
---------------------------------------------------------------------------------
Great Product for Fleas and more!
We have only been using this product for 2 months. Within the first 2 weeks we noticed no fleas or insects were bothering our sweet babies. The only new product was the Norweigian Kelp with Garlic from Nature's Farmacy. Their coats have become more brilliant and full. And an added bonus is their nice white teeth. We will not be without this product, along with our Complete, Cran-Tri-C and KA Calcium, all from Nature's Farmacy. Thank you. – Anita Patrick
Phyto Flex has made the biggest difference in my old girls life. She is now running to the lake to swim. She is happy and comfortable.
~ Susan Puckett Woodstream English Goldens
---
I have been using Natures Farmacy for years. I cannot express enough how grateful I am for this company. The products are outstanding and have helped improve my dogs overall health. Besides the amazing products, the customer service is impeccable. Anytime I have any questions or need help they are willing to spend the time. Recently I switched both my boys to a raw diet, Andy got me started in the right direction and has spent so much time helping me. All the staff is so knowledgeable I don't think there isn't anything they couldn't help with. Natures Farmacy, I thank you from the bottom of my heart,
~ Chris
---
Nature's Farmacy is the very best! If you want healthy, happy animals this is the place to turn. Wonderful products and a staff that is incredibly knowledgeable and helpful. They are the ones to turn to for advice on taking care of your pets!
~ Amy Landon
---
My name is George! I rescued my mama about 4 months ago. I am about 8 yrs old. They found me wandering in the woods. I was orange from the GA mud. I have improved so much since I have been taking Dogzyme. My broken hip that was never fixed doesn't hurt anymore. I don't tremble due to weakness. I am deaf and almost blind but now I twirl around while mama fixes my food with Dogzymes! Thank you Nature's Farmacy!!
~ Martha Heffner
---
Atlas is 9 months old and was unfortunately diagnosed with hip dysplasia last month. He was not moving, not eating, and only getting up to drink water and urinate.The vet recommended pain pills and I did not want him to have to take pills every day to feel normal. I got an order of phyto-flex and the Canine CBD oil and we've been using them everyday for two weeks along with his Complete. These past few weeks, you couldn't even tell that he was in pain. He's back to his puppy self, running around and playing. Most importantly, he's eating again. Thank you Nature's Farmacy! You guys are always reliable and your customer service is exceptional.
~ Gabrielle Villador
---
Thank you! We love this product! My Golden was born with hip dysplasia in both hips, she Is almost 11yo now and has been using these herbs since about age 2. About a year ago I doubled the dose because she was starting to show issues and she perked right up.
I'm grateful for you and this product—thank you and stay safe.
All my best,
Bernice and Emma
-------------------------------------------------------------------------------------
I was referred to Natures Farmacy by my agility trainer. I have a two-year old Catahoula/Cattle Dog mix and now nine, then six-month old Papillon (or LH Chihuahua). The puppy came from a nasty rescue situation complete with a foot and tail bare from flea irritation, and very shortly had tape worms. Soon, he also tested positive for Giardia and passed it to the Catahoula. The puppy had intermittent GI issues since the day he came home. Finally, his diarrhea became like something shot out of a super soaker gun, and he threw up until he had nothing left in his stomach and trembled uncontrollably. The vet did x-rays to rule out a blockage, gave him subcutaneous fluids, and put him on Metronidazole and Carafate. For about two weeks, his stools were solid in the morning, but liquid or pudding-like every night. Finally, after two courses of those medications, she put him on Pancur, and we changed his food from chicken to lamb. After that did not totally work, she put him on an antibiotic and agreed I should try probiotics.
While that was going on, he was exposed to kennel cough/upper respiratory infection which turned into sneezing for him, and snorting/snuffling in the Catahoula. We "enjoyed" a two week quarantine for that.
A couple of days into the quarantine, I contacted Star at Natures Farmacy. She recommended several products, both for immediate relief and to boost long-term immunity; Canine Probiotic Paste, Chelated Silver, Nutri-Stix Immunity, and Immuno Guard. I cannot say enough about Immuno Guard. The little one's diarrhea cleared immediately and neither dog has had any GI issues since. I would not consider taking them off the Immuno Guard and would urge anyone whose dog is experiencing GI issues to try it. The other products are in my emergency stash!
__________________________________________________________
Cat show pictures of those using Ultimate and Probiotics
* Supreme Grand Champion Wren
* Supreme Grand Champion Hauk
Both are Norwegian Forest Cats owned by Romaine Halupa
---
I begin using your Dogzymes products Ultimate, Probiotic Max and now Complete (which contains both the Ultimate & Max Probiotic ingredients + additional supplements) for my Cairn Terrier, Diva, (who will be 14 years old Feb 2 2020 – Groundhog Day!!). She has been taking them for several months and is doing great!! Recently I have had several people ask me her age . . . when I said almost 14, they were amazed. They thought she was a puppy!
I have also recently purchased the ProDen PlaqueOff Powder and Canine Dental Formula for her dental regimen and am looking forward to getting great results from them as well.
Thank you for your great products. I'm a believer!!
-----------------------------------------------------------------------------------------------------------------------------------------------------------
Hi! My name is Lola and Nature's Farmacy saved my life. When my humans rescued me, I was less than 4 weeks old and weighed 2 ½ pounds. The people that I came from had dewormed me 3 times and had given me two 5-way shots for puppies and left me in a bathroom to die!
My family went to Atlanta to pick me up a year ago in August. My first night was no so good, but my human brought home Puppy-Bac and started to feed me 6 to 10 times a day. Before you knew it, I began to grow! I am a mix between a Boston Terrier and a Red Nose Pit. My human took me everywhere they went, so I would get used to the big world.
Now I am a year old and weigh 22 lbs. Everyday I get Probiotic Max, Ultimate, Complete and Hemp Oil. My human makes me and my friends fresh food daily and now I am loved. Like I said before, Nature's Farmacy saved my life.
Love,
Lola and her human Cindy
---
I just placed a big order at Nature's Farmacy and am called to write a review. I have three dogs and two cats so everyone is now using different products. The results I'm most amazed by concern my 15 year old Cocker Spaniel (Clara) who has suffered with horrendous chronic ear infections her entire life. She's also always struggled with skin irritations that vets have never been able to successfully treat. Jim, at Nature's Farmacy, spent a generous amount of time speaking with me about what to do for her----I did it-------and within 90 days, her ears were healthier than they have EVER been and her skin issues completely resolved. I feed her the yeast free diet, she takes the Probiotic Max, the Ultimate Vitamins and I treat her ears with the Easy Ear drops. Prior to speaking with Jim, she would take very expensive rounds of ear treatments and prednisone prescribed by a vet to clear up the ears ..... only to inevitably end up infected again before too long. It was a vicious cycle, but I didn't know what else to do. I'm actually saving money this way and most importantly, my doggie is feeling fantastic! She has so much more energy to play and engage with her family now... it's heartwaming to witness. I'm extremely grateful.... Thank you, Nature's Farmacy!
Thanks for being there for our fur babies all the time. Wonderful products, and exceptional customer service.
Any and all questions are always answered and discussed with a caring heart. Thank You Monica
My Pearl (Pug) was diagnosed with "Hip Dysplasia" -- at which time we were given; Meloxicam 1.5mg and Gabapentin 50mg. this seemed to help, but my pup was not moving any better and the feet seemed to drag and she had a hard time moving. then a friend who works at Natures Farmacy spoke to the staff and brought me "Phyto-Flex" to be given 2x's a day..
In UNDER 2 weeks (MORE Like 10 days); my Pearl was getting up , and RUNNING....granted it was not perfect...BUT 100% better than before the Phyto-Flex. as of the last 2 weeks, she has not had ANY of the Veterinary prescribed meds....in my opinion, is 100% better and moving more everyday.
I have always had a HIGH tendency toward more Natural remedies, (I use vitamins in my daily medication), but until Natures Farmacy, had nothing for my animals. I WILL Continue to use and recommend these products.
Duchess Dailey
---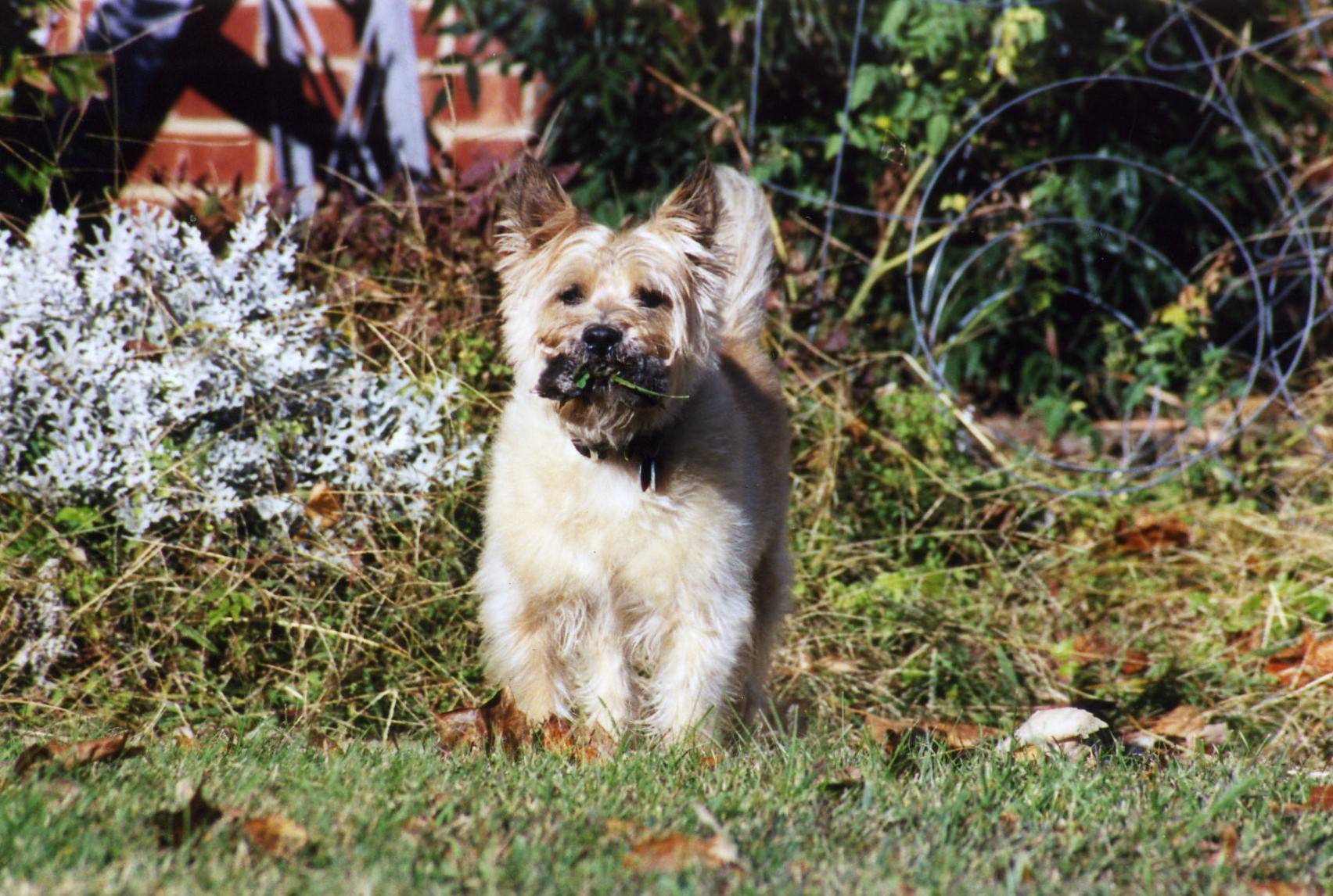 I discovered Nature's Farmacy in a Dog Fancy magazine at least 30 years ago. Jeanette has been a great help to our rescued and adopted dogs. The first time (about 25 years ago), she cured our newlyly-adopted 8-year old Cairn terrier's terrible skin allergies by recommending we switch his food to a better one and to give him various supplements from Nature's Pharmacy. His skin cleared up and his fur became beautiful - his previous owner couldn't believe the improvements! She told me his rear end used to look like "ground beef," it was so chewed on by Noodle (his name). Our current dog, Lucy, is 12 years old and had very coarse, wiry fur. Jeanette recommended we add DogZymes "Probiotic Max" and "Ultimate" to her daily diet, and her fur is now much softer and shiny. Our friends and we really notice the difference! And all the supplements are extremely cost-effective. Bless you, Jeanette, for your company and expertise!
Carol Crane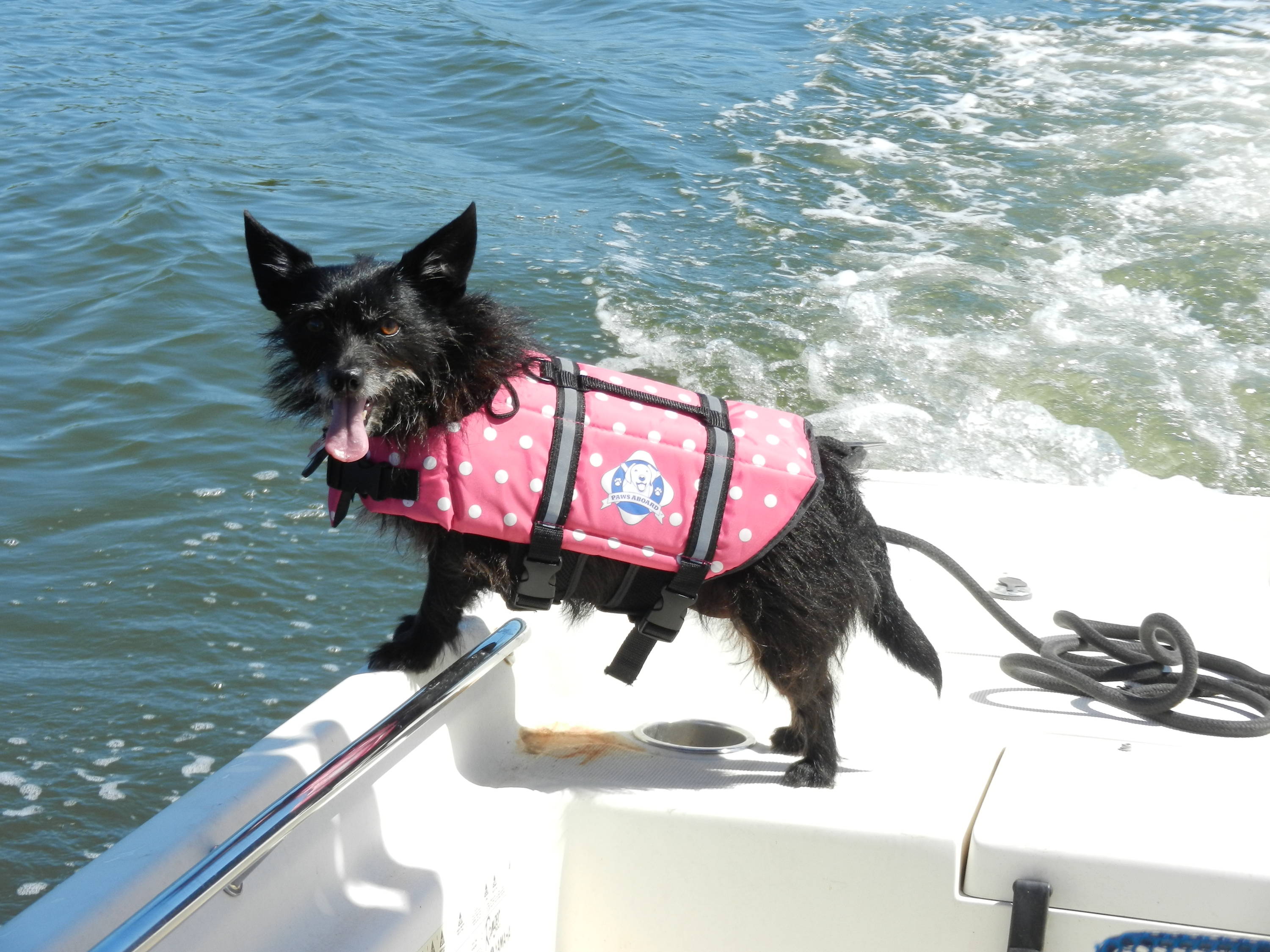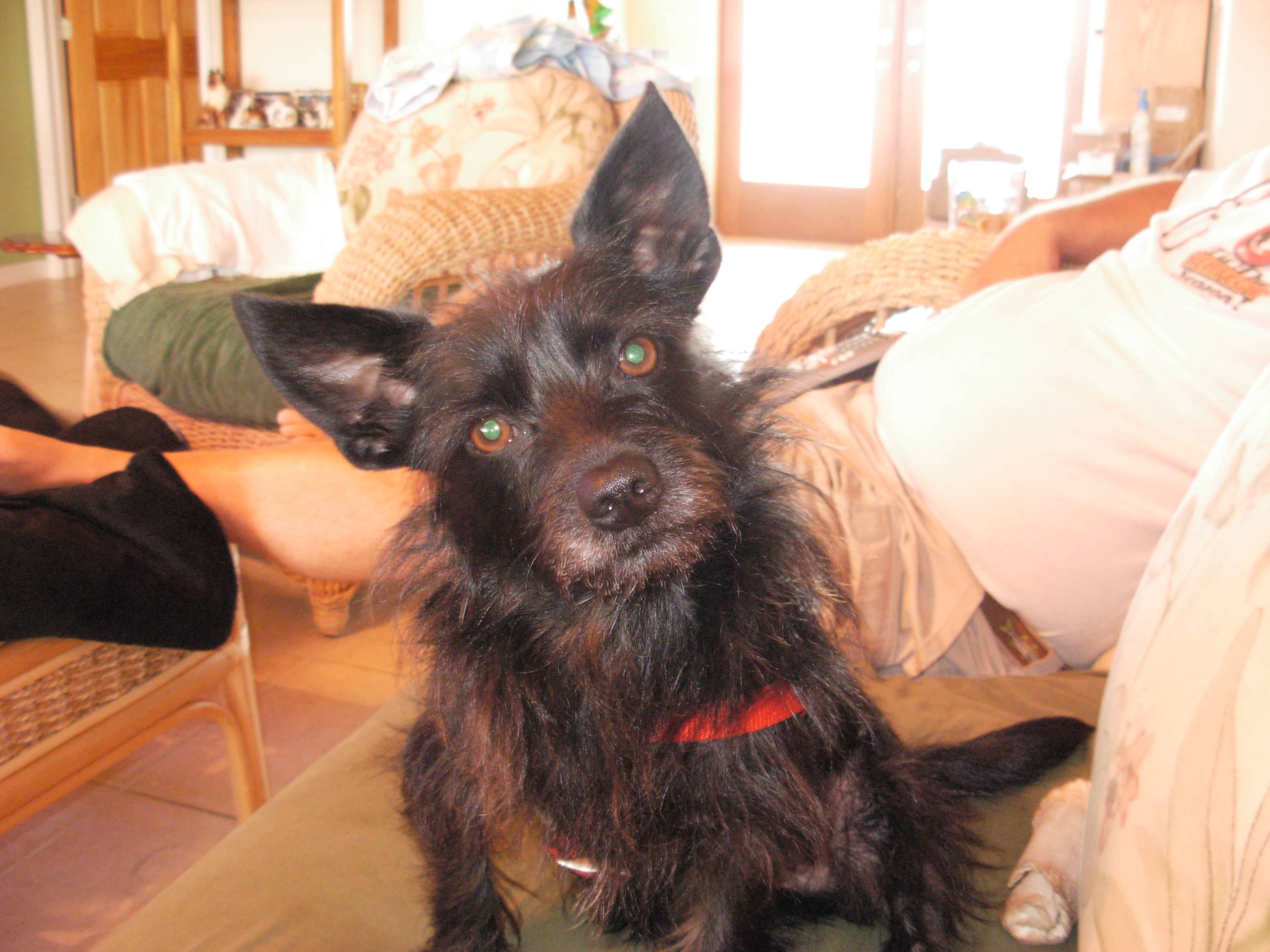 ---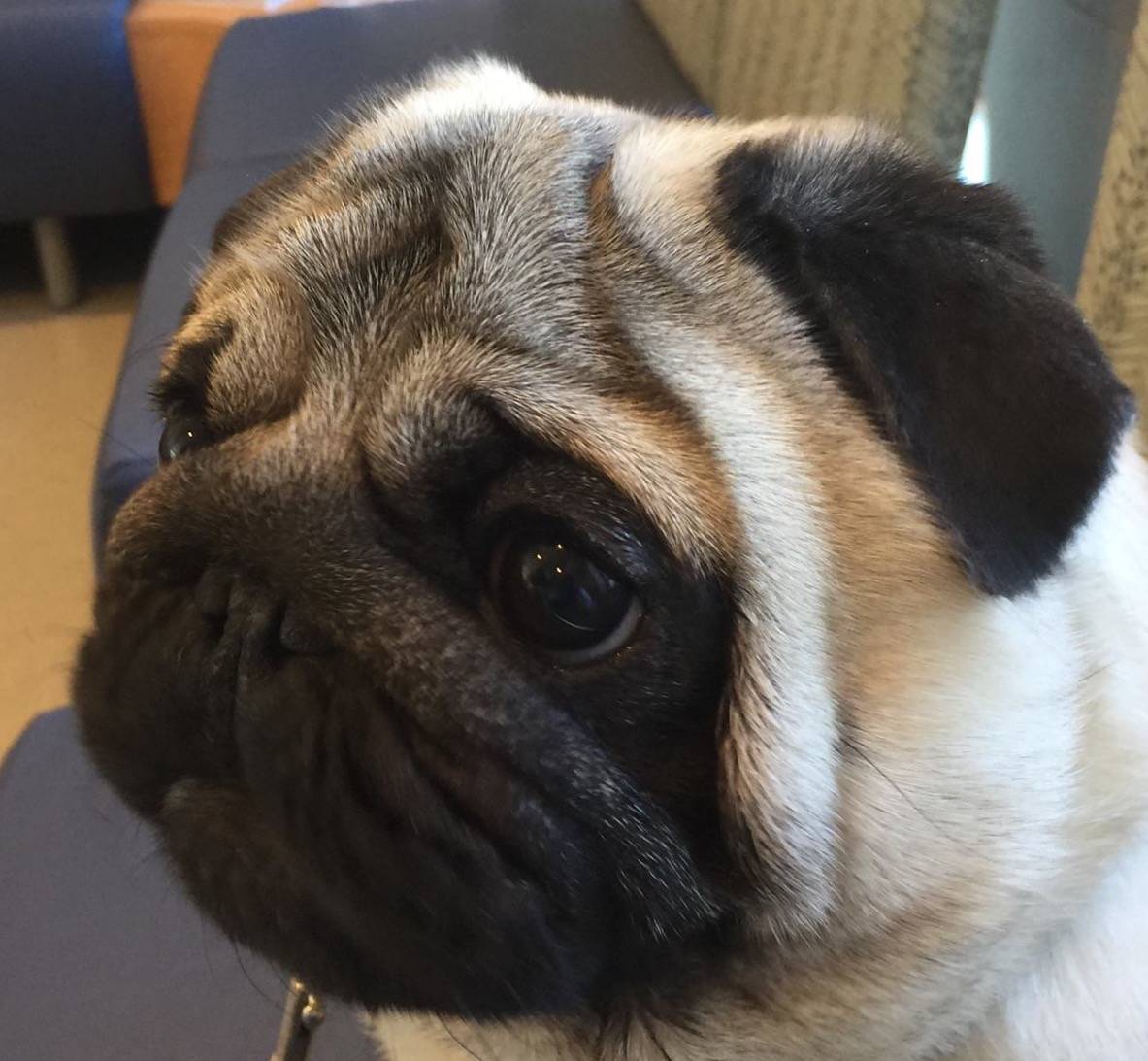 I use Tri Cran C everyday for my Pug females. It has eliminated frequent UTI's in them. I also add Complete to my dogs' meals daily and I have beautiful coats and healthy dogs!
---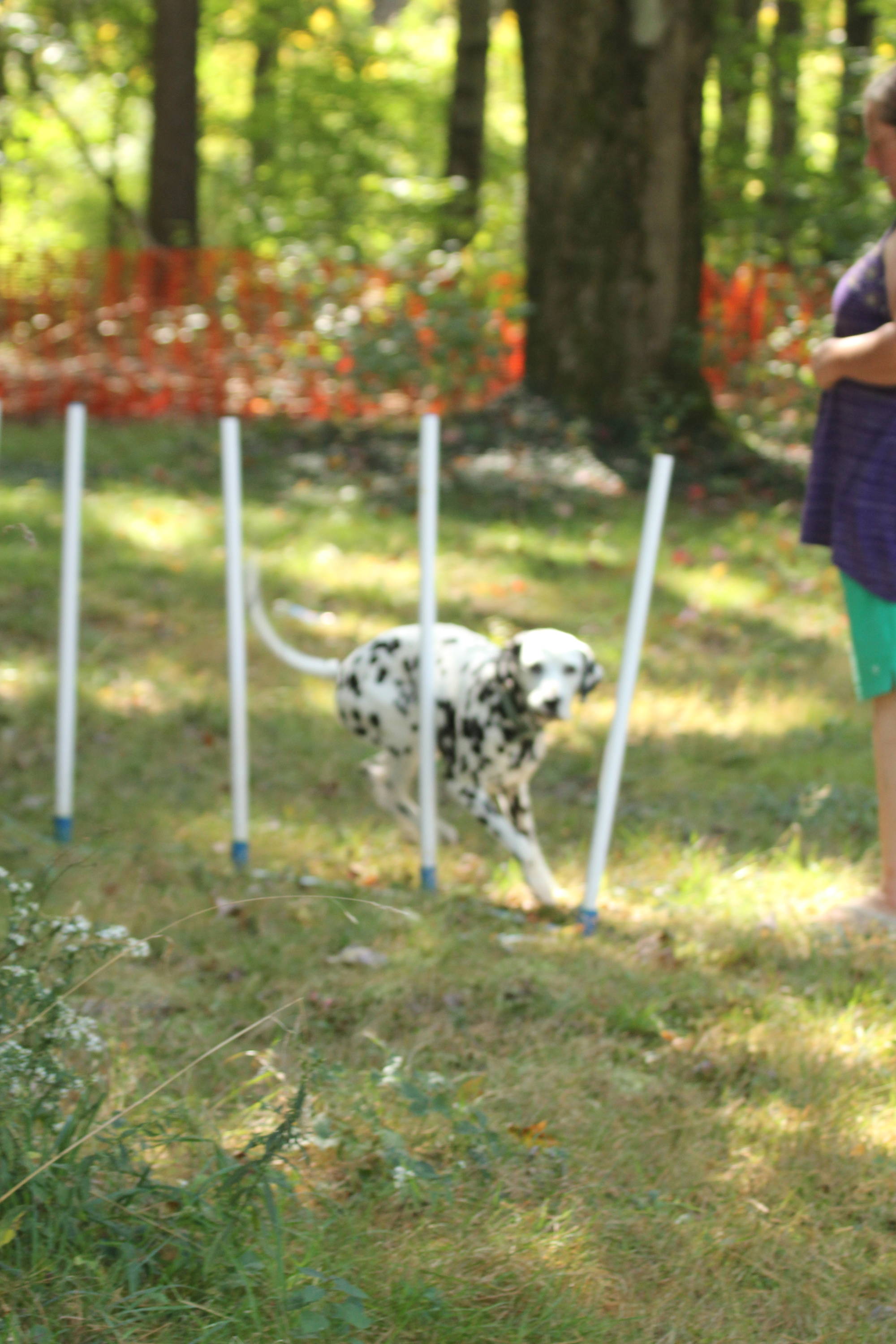 I want to thank Naturesfarmacy for their research and production of Heartwise capsules! After having to bring one of our puppies back home after being practically starved, we found that he had a heart condition. The cardiologist told us that it was possible to reverse the condition but couldn't promise that. After careful research on my part, I found Heartwise and began giving our boy these capsules. 6 months later with love, the correct food and Heartwise our boy no longer has the murmur and has gained 20 pounds. He is happy and now healthy!!!!
---
Over approximately a 3-4 mo period my dog declined a little more every day. He grew more and more lethargic and sickly acting. I knew something was wrong but dispite more than one vet trip to more than one vet, exams and blood work for everything, even X-rays, nothing could be identified. He started having violent and waterery diarrhea and then vomiting and stopped eating. Another vet checked him and found nothing so sent me to see Nature's Farmacy. They started him on the probiotics in the large syringe several times a day. In 5 days he was his energetic self unlike I'd seen him in months. I truly think Natures Farmacy saved his life.
---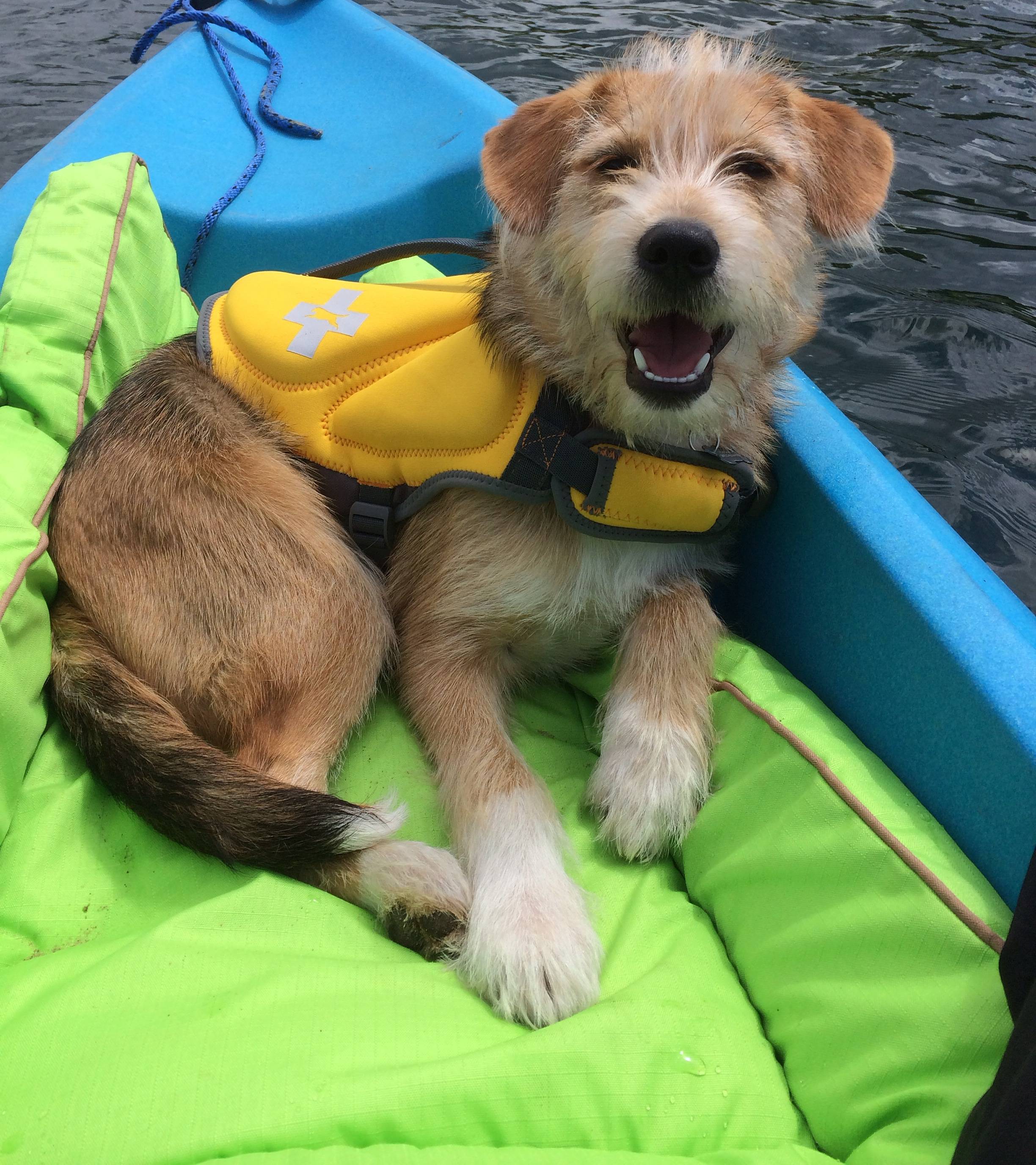 Star, Thanks for taking my order. It was nice speaking with you. Just wanted to put in writing what we spoke about over the phone. I'm very pleased with Dogzymes Ultimate. This product has made an incredible difference in my rescue puppy, Jameson. His pregnant dam was given to an animal shelter who then turned this small terrier over to a rescue organization where she delivered a litter of 8. When I was lucky enough to adopt him at 12 weeks it was evident that a poor diet, stress of being neutered at 9 weeks, and a small pup being held in a large kennel facility showed in this little guy's coat and skin. He's been on Ultimate twice a day since he came to his forever home with me. You can see from his photo just how successful your product has been.THANKS for contributing to my Jameson's health and happiness.Take care,Gretchen Meyer"Saving one dog will not change the world, but for that one dog the world will be forever changed."
---

Dear Jeanette, Thank you for our talk, I gained so much insight from you. Here is a picture of the girl we talked about Niki...I look forward to more contact with you in the future. Good luck with your Great Danes. I will keep an eye out for you at future shows! :)
Sincerely,
Dana Burrarl
---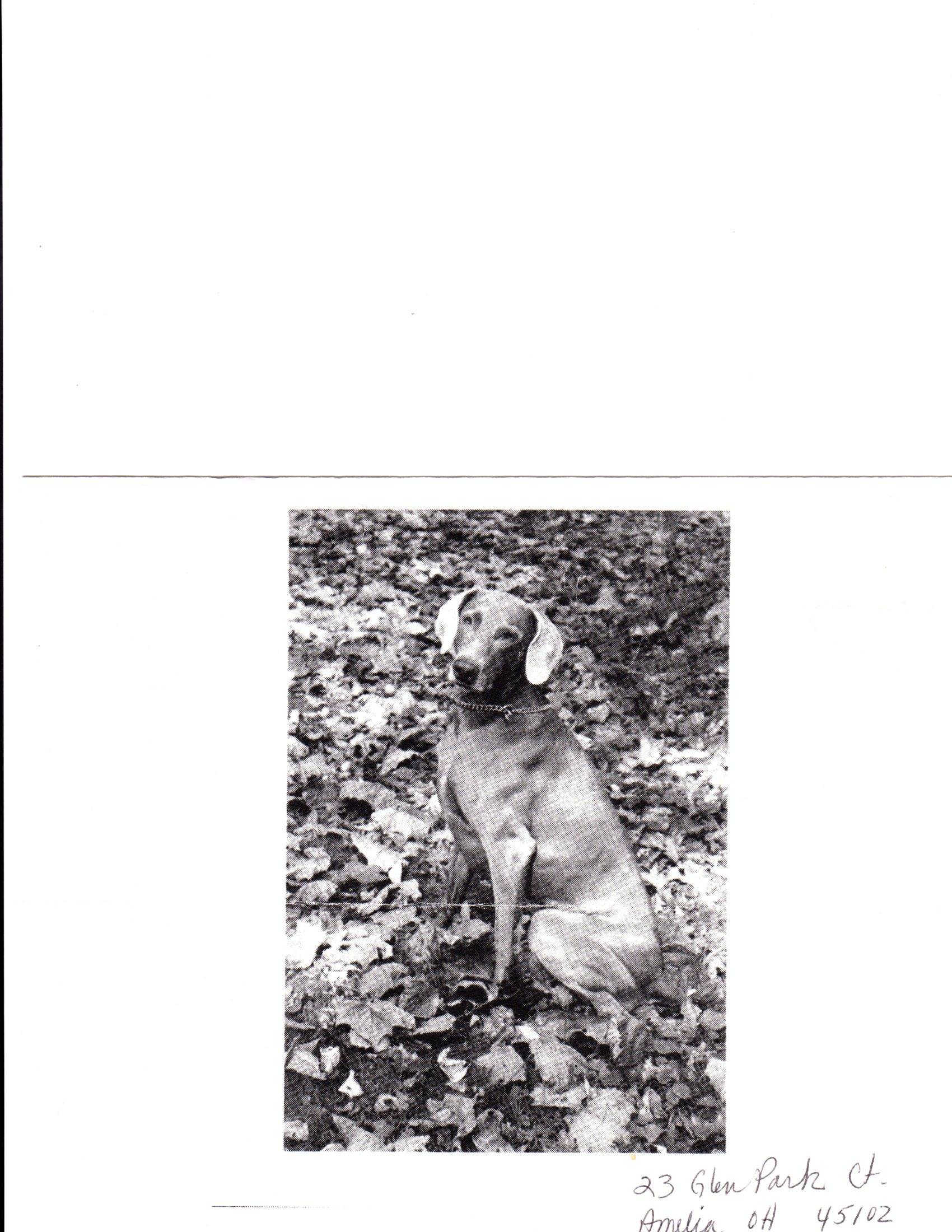 Lori, Thank you for all the help. You are very informative and I can tell you love animals.Glad you explained your products so well. Here is a photo of my dog, Star. Thank you again
Linda F. Smith
---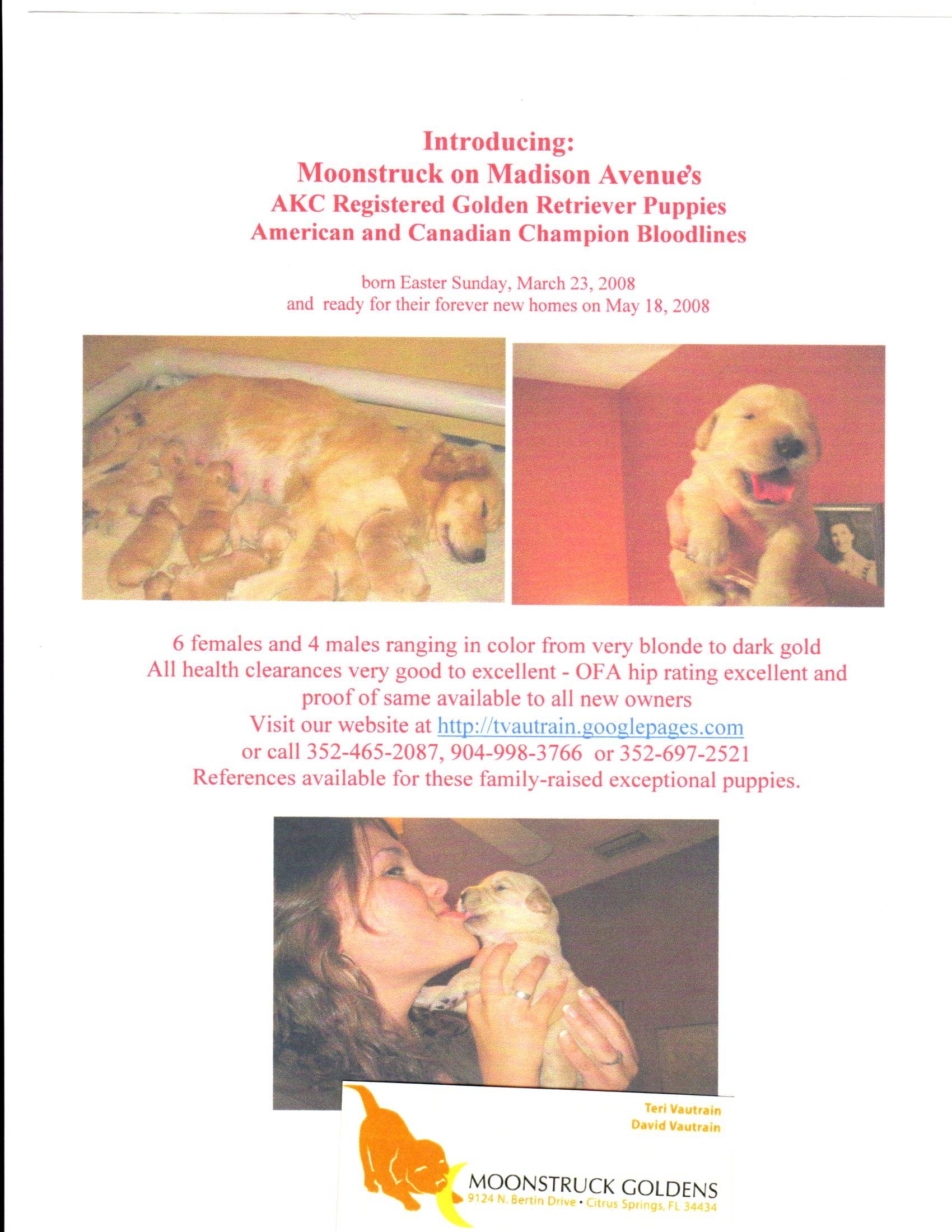 Dear Jeanette, Thank you for our talk, I gained so much insight from you. Here is a picture of the girl we talked Dear Natures Farmacy I have been a loyal customer for years, I refer ALL my puppy buyers to you!I would greatly appreciate you displaying my Flyer and business card. It would be worth the trip for anyone to come see this magnificent litter of akc a.m Canadian, international golden pups! The pups like the mom and grandmother will be raised on your wonderful products Thank you!!!
Teri Vautrain
---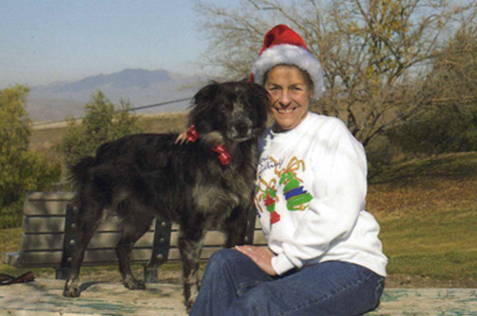 Your help began in mid 2000, and he recently turned 10.February 2010Your help began in mid 2000, and he recently turned 10. Thank you for all the healthy, happy years you have helped us to enjoy.
Love from your fans, Puppy & PatText
---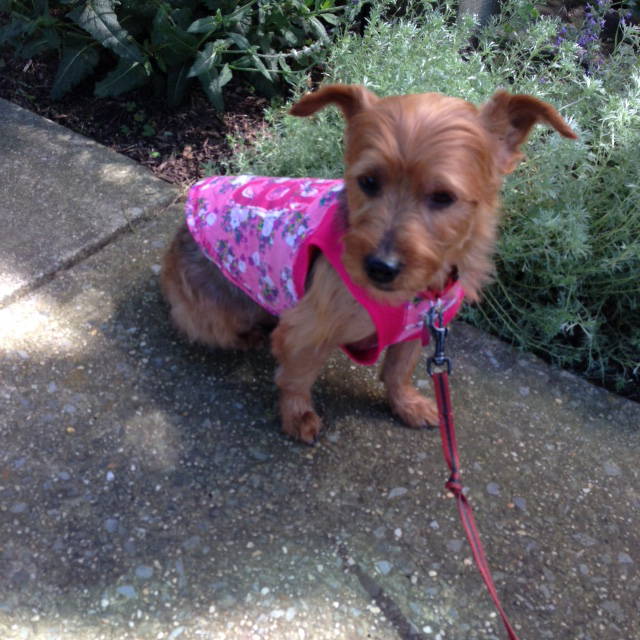 I have been giving my 9 year old Yorkie your Cran-Tri-C for about 60 days. She always has had huge amounts of crystals in her bladder per my Vet. After taking your product she is finally able to urninate a normal amount wnen she needs to go so now she does not dribble constantly throughout the house all day - thank you for this product! She also sleeps through the night without waking us to go out - thank you! It's amazing the Vet did not reccommend this years ago! My question now is, how long can I continue to give this to her and could it be causing any other issue (not that I see any issue at this time)? I feed raw food and mix in about 1/8 teaspoon with both her meals each day. I am also giving her your MaxProbiotic which I mix in at the same time with her meals.
---
I want to thank Nature's Farmacy for the wonderful Dogzymes products. Three years ago, my beloved 11 year old Weimaraner was diagnosed with Chronic Inflammatory Bowel Disease. She was prescribed a well-known prescription diet and Tylan for her diarrhea, but she continued to decline, losing weight, developing a poor, thin coat and requiring frequent IV fluids for dehydration. I was advised that she had a grim prognosis.I told a friend that she was literally starving to death. My friend suggested that I visit your booth the next time I went to a show and the help and products I found there prolonged my old girl's life for nearly three years and improved the quality of her life enormously.I brought home Digestive Enhancer, Electrolyte Powder and Ultimate. The results were stunning. I made all of her food, concentrating on the grain-free diet my show dog is fed. The transformation was complete. Although she has since passed away, the last years of her life were wonderful. She behaved like a much younger dog, wagging her tail almost constantly and, although her sight was failing, she moved around the house easily, had no accidentally and even played with her toys.I continue to use your products, including Ultimate and Coconut Oil for my other dogs and receive many comments on their wonderful condition and shiny coats. I cannot thank you enough. Edie
---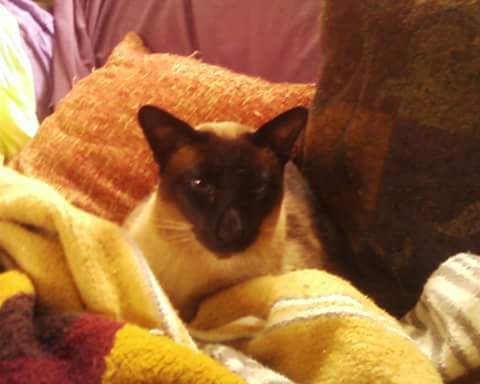 Been using your products since I met you at a show in the early 90's! Recently my 12 yr old Siamese was very ill. Stopped eating, had fluid in lungs but all lab work was fine. After being on lasix, clavamox and prednisone for a week, still refusing food. I was syringe feeding him and he was going downhill fast and I was reluctantly making plans to let him go peacefully. I then remembered the tube of dogzymes probiotics in my fridge. I know labeled for dogs but desperate times....I gave him a dose 3x a day. And 24 hrs later...he was eating on his own and was able to pass stool (hadnt in 10 days) and I truly believe it saved his life! I am sure the lasix and antibiotics did their job. But the enzymes got his gut working again and got his appetite back!! This is the 2nd time you saved my pets life. At a dog show in Springfield MA my Weim was bloating and bloat buster and the enzyme paste saved her. Tosca lived to be 16! Thai , my beloved cat is 12 and thanks to Natures Farmacy, will be around a lot longer! Bless you!!
---
THANK YOU, THANK YOU, THANK YOU!!!I have always been a skeptical person and didn't hold much faith in another quick fix for my Clumber Spaniel's eating problem. He would try some foods for a day or two and then when we would buy a 40 lb bag he would decide to not like the current choice of the week any longer. After just a couple of days on Digestive Enhancer that we got at Nature's Farmacy, he turned into a dependable 'chow hound.'He is in good show weight and excellent coat. And, we are no longer faced with the worry of whether he will or will not eat today. It is a problem that has been solved for us and we have started some of our other 'iffy' eaters on the product also, with amazing results...we are now converted for life. The coats look great and the weights are just where we want. Thanks for the direction and help.

Randy & Kathy Kentucky
---
"I would like to thank Stephanie in particular for taking the time to listen to my problem with my dog , Kodiak, and for steering me in the right direction.Kodiak had spent the last two years suffering frequent bouts of ear infections, scabby breakouts all over his body, incessant itching, black leathery looking skin on his belly and oozing areas on his neck. His vet put him on steroids and antibiotics which did help..for a short time. I had always assumed it was allergies but didn't know to what. Blood tests showed that he was sensitive to pretty much everything! After this last episode which had Kodiak feeling pretty sick the vet announced that we need to switch to a prescription food at 80 dollars a bag! I was frustrated and worried for my boy.Thank goodness I emailed his breeder who is also a good friend. She sent me the link to Nature's Farmacy and suggested I give them a call. I called and talked to Stephanie. I started to explain Kodiak's symptoms and she stopped me and said...yeast. She explained that he was showing signs of a yeast infection and that I needed to starve the yeast out of his body. That meant a raw diet and no starches at all. Now I had been thinking all along he was allergic to beef and chicken so this was a fairly hard decision for me to switch him. Stephanie also explained about coconut oil and the benefits. Well, I went shopping for raw meat and I ordered the coconut oil. I followed the yeast diet and added the coconut oil and probiotics as soon as it was delivered. I added the coconut oil to his food and melted in my hands and rubbed into his coat especially the oozing areas on his neck. To my amazement the neck areas were totally cleared up in two days! TWO DAYS! After months of trying every shampoo, ointment and spray I could find! I have stuck with the diet. It is super easy to follow and my dogs love it! Kodiak had been scab free and the skin on his belly is slowly turning back to pink. His ears are doing great. I have bought the Easy Ear to use in case of a flair up. He is a happy boy these days!
Thank you so much for your all your help!
"Roseann, Kodiak and Arwen
---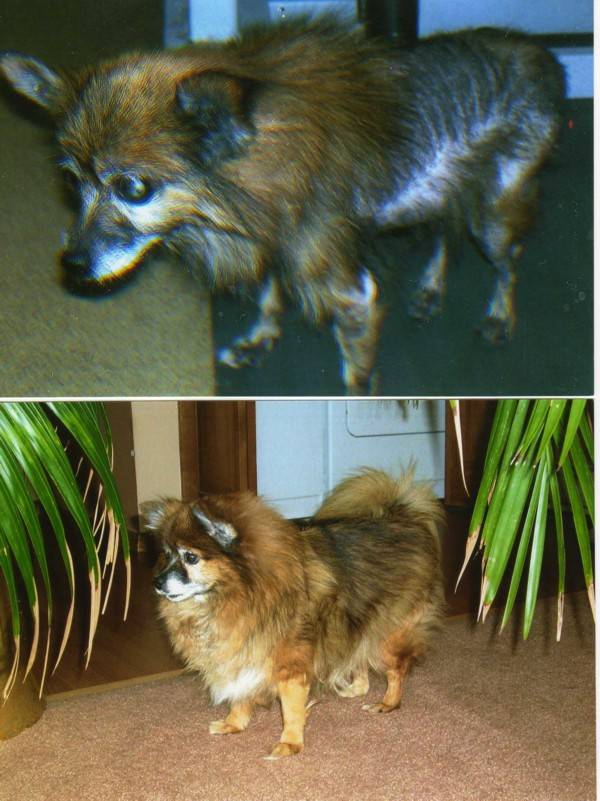 "I would like to thank everyone for all their help in making Reme's life more comfortable. Your diet and Dogzymes products worked amazingly.Reme was found by the police walking along the side of a road and brought to the animal hospital I worked at. She was blind, was deaf, and had very little hair with a very bad yeast infection.On your diet and products, she is now a happy, very old girl with hair. The swelling in her ears is almost gone, along with the smell, and she can now hear a little.Thanks again on Reme's behalf for all your help making her remaining time more comfortable."

Thank You,Dolores & Reme
---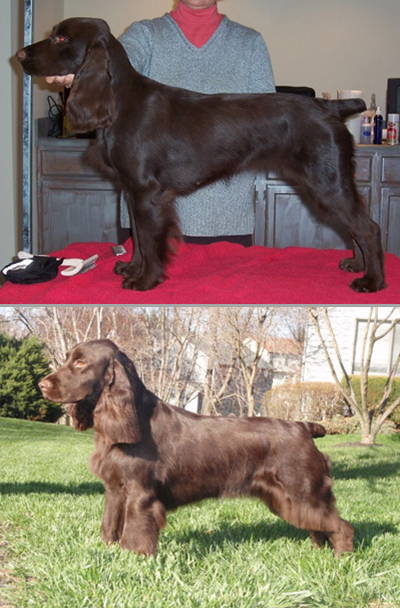 I thought I would just send an email to tell (and show you) about my great success with using your product.I starting using your product Gro Hair back in NOVEMBER 08 on my VERY short haired field spaniel as a trial. She was not being shown at the time for several reasons, one of which was lack of body and coat. I as hoping (and praying) at the time that waiting for he to mature might do the trick.I thought she'd be the perfect test dog to see if the product actually worked before I used it on my "real" show dogs.After reading your recommendations I decided to also get the product "ULTIMATE" and "GAIN AND SHINE" as well. Which I started giving her in late January (right after the second photo).The results speak for itself. I've attached four photos, one from late November, late January, early March and from last Sunday, early April.I posted the latest picture on my website and have been accused by MULTIPLE people (and friends) of photo editing because there is NO way my girl could look that good. No one believes me that Ember has hair (or body).Not a single photo was tampered with in any way.I feel that maturity in the last months has played a role as well, and I have made an effort to feed her more as she has such a high metabolism. NONE the less, the results in such a short time are astounding.You have made a believer out of a HUGE skeptic who has tried everything under the sun.
Susan
---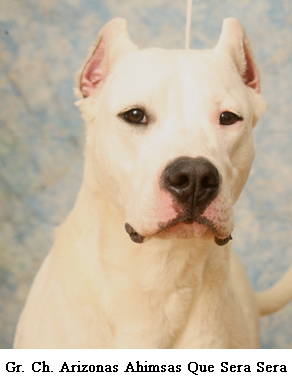 I placed an order on 9/2 for two 1lb products. I got the order on 9/4! When the delivery guy handed it to me I thought, oh no, I ordered the wrong size, this is too small to be both. But when I opened the box, it was both canisters. I'm so used to getting huge boxes for little things, the size of this box was deceptive.Kudos to you for not only delivering it way before you said it would be here, but also on packaging for the utmost efficiency!In addition to showing, my dogs sometimes travel with me on business trips and stay at a variety of doggie day cares and kennels. The excitement of our adventures does tend to stress them after a busy month, but DOGZYMES ULTIMATE and DIGESTIVE ENHANCER has helped keep their health on track. These products also help their systems transition from raw diet to kibble with no problems when we travel.I always recommend Nature's Farmacy products to animal lovers everywhere.
Thank You,
Kimberly
---
Thank you, Jeanette, for all your time and wonderful, helpful advice!! I wanted you all to know that our 17 yr old Min Pin is eating your diet and on the Ultimate, Phyto Flex, and Probiotics and even though she is blind she acts 5 yrs younger.

Belinda Florida
---
Dear Everyone at Nature's FarmacyI just wanted to take the time to say a special "Thank you!!" for your wonderful product Probiotic Max. I have a doggie who was diagnosed with Inflammatory Bowel Syndrome at about 2 years of age. We were told by the internist/gastroenterologist that probiotics would always be an essential part of his control and maintenance, they just never told us which one to use. In the past 4 years, I think we have tried every probiotic (along with every other IBD remedy) known to dogdom , including your Probiotic 911, which had been, up until now, the very most effective for him. I won't bore you with details; but, you know everyone in the household is suffering when great family jubilation results from one formed doggie stool. My dog now has formed stools - I've been diligently working toward this for 4 long years. WOW!!! The only difference in his regimen is the Probiotic Max.We now just placed our second order and right from the first use, we noticed a dramatic change in his reduction in GI noise, nearly instantly FORMED stools, and an improvement in attitude and demeanor. He OBVIOUSLY feels better. I'm overjoyed. God Bless You all. The Probiotic Max is truly an answer to prayer.Thank you!! Thank you again!!
Sincerely,
Christine
---
"Dear Nature's Farmacy,I want to thank you so much for making your Probiotic Max!!! Before using your product I was taking my dog, Pencil, to the vet every 2 weeks to get his anal glands expressed and after using your product for just over 2 months... He now only has to go every 5 weeks. My vet has said that the improvement is remarkable, as we were looking at surgery if things didn't improve soon.Again many thanks !!!!"
Sue-Ellen
---
June 2011"Just wanted to let you know that the Digestive Enzyme did the trick for our rescued Afghan. Stomach back to normal! Our Bichons are doing well on it, as well. Hopefully will see you in Canfield to load up on stuff.
Matt
---
"Thanks to the folks at Nature's Farmacy for my HEALTHY Aussie Navy Girl! I made a call and received lots of help to get two daughter's dogs on the right track too. Such great products, and such wonderful folks to deal with! "Nancy
---
"New Jersey sheltie rescue has always supported the use of your products and I used your Immuno Guard and Dogzymes in my last litter and it helps so much. But I had not used Puppy Bac or Fading Puppy before. My friend Camille let me borrow hers and it helped me save my little puppy.Thank you and I suggest any breeder have it on hand in case they need it.
Anita
---
"I'm a convert!! Your products and people are AMAZING!! THANK YOU!!"Aeron
---
My Rhodi, Moki won some of the powdered (plus, I ordered more) and this stuff is great! My son rescued a very old beagle from his work and I started giving him some. In two days, he was running around like crazy! He has a new lease on life!
Beverly
---
"Miss Navy is doing AMAZING on her ultimate digest. My daughter's dog went on the Probiotic Max following illness and surgery and her tummy is doing well, not the usual upsets. GREAT products!"
Nancy
---
"Love those dogzymes! They added at least 5 years to the life of an old beagle I rescued!"Beverly -Facebook-
---
"We discussed my Moli, a maltese who ingested 4 ibuprofen when she was 3 mos old & her bile acids have been horrible since -- seizures with paralysis of hind legs started and are currently controlled with lactulose every 6 hrs.She has been on canned vet diet food and has episodes of yellowish runny poop with skunky gas. The vet put her on a probiotic for 10 days and she got lots better. Then the vet discontinued the probiotics and we are back to skunky farts and apparent gastric discomfort.You advised to feed homemade from your diet plan, get her on your Probiotic Max, add from a sample of vitamins, then get her also on Choline. The skunky farts went away the first day she had Probiotic Max. She didn't like the powders added to her food, so I diluted all fed it from a syringe. We still do lactulose and her other vet prescribed meds, but her gastric issues seem LOTS better!! You said to wait 30 days before starting the True Pass Choline to help heal her liver and we cannot wait!! But we will. THANK YOU!! Will keep you updated on her progress."
Paulla Indiana
---
"I came to see you at the dog shows about seven weeks ago. I had just pulled this dog, who I named Wilson, from a city shelter where he had been for about a week. He had been found in a park in Jersey City (not a nice place) nearly dead and then he was at the shelter for a week (with no medical care) before I pulled him. The biggest initial problem was that he was so starved and so exhausted he had almost no will to live. I left him with my vet for a week and then brought him home and started to try to nurse him back to health. The vet found that he had severe ear infection, eye infection, skin infection and malesezzia, coccidia, giardia (raging giardia) and several kinds of worms. And did I mention he weighed only nine pounds when he was found.At the vet that first week, he got lots of badly needed fluids and was coaxed to eat, bite by bite, by the very patient vet tech. He was able to get some badly needed antibiotics and get at least a few pounds on him - gained two pounds in a week there. Once I got him home, bite by bite, I got him to eat - although initially he threw up almost everything he ate. It was a major success when after a few weeks he was able to keep food down.I introduced the Dogzymes from the outset, knowing that he was so full of parasites and also antibiotics that he needed the "good stuff" introduced as much as possible. Initially, he would only eat a few bites ravenously, then turn away, then regurgitate it. I think his digestive tract was so ruined by starvation and parasites that it hurt to eat. He ate only plain cooked chicken that first week - with a "dogzyme" gravy on it. :) He won't eat pet-tabs, or canned dog food, or many other things I tried to tempt him with, and it took a while for him to get to where he would eat dog food (grain-free kibble now - he rejected about five choices before I found one he liked) but he has always liked the dogzymes, thank goodness.Bit by bit he improved... the giardia took a long time to get under control; the malesezzia too. He began to make eye contact with me after two weeks. The vomiting stopped after about three weeks. He wagged his tail at me after 4 weeks. He played after 5 weeks when I had a rescue pup at my house and Wilson fell in love, LOL. He started to do a "happy dance" to go for a walk at six weeks. And he kissed me, just a few days ago, for the first time.The vet had told me to use some probiotics this past week, as we are going to try one more round of flagyl to get rid of the giardia once and for all, and he wanted to be sure we had some good bacteria in the dog before we did that again. I showed him the dogzymes, and he was very impressed with it - said that was the PERFECT thing to be giving him!.I credit Wilson's survival to a few key pieces of his recovery and Dogzymes is definitely part of that. Attached are before and after photos of Wilson. Before is Sept 26 when he was first brought to the shelter from where he was found in the park (photo of him behind the fence). After is (the standing photo), nov 14, about 8 weeks later. The photo of him laying down (not behind the fence) is Nov 5. He now weighs seventeen pounds - almost 100% weight gain - and has hair growing on all the parts that used to be raw bald skin. And he is happy, and I think enjoying his days now. He's not adopted yet, but I'm working on it!Thank you so much. It means the world to me that I was able to help Wilson get better and so grateful for your help."
Lisa Curry Garden State Westie RescueText
---
"Cody is a 9 year old Bearded Collie. He started life as a puppy mill dog. I got him at 10 weeks old. He had such a compromised digestive system that my vet thought he had parvo. He didn't, just a sensitive stomach. At times he had severe diarrhea with a lot of mucus. One time he passed a lot of blood. Three years ago I discovered your Digestive Enhancer. Since he has been taking it he has has almost no problems. I still can't give him anything with beef and he gets no table food, but improvement is about 90%. Thank you for making my life a lot easier and Cody's a lot more comfortable."
Gratefully,Barbara
---
"Jim—I recently spoke with you regarding your product called Digestive Enhancer, and I appreciated further information which you provided. Our Westie had an occasional spit up of bile (yellowish substance). Our vet recommended your product, and I am pleased to report that she has not had even one episode of "spit up" since we have been using your product for the past 4 years. I highly recommend Digestive Enhancer to anyone who has a similar problem with their little Furry Kid."
Ginny
---
"Love the Gain and Shine! It really helps my 13 year old collie keep weight on and helps my over active two year old stud dog gain weight!"
Sharon
---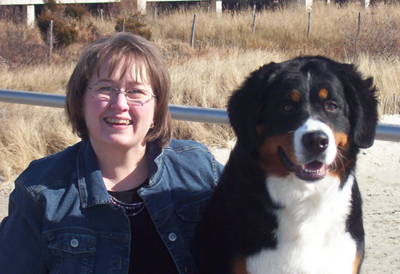 I just wanted to share some really great news!!Our Berner bitch is expecting!! Not only, but according to the sonogram there are at least 7 - 8!!Our first breeding we got nothing, second breeding we had a singleton. On our farm when our conception rates dropped we first looked at the diet and so I purchased the Vita-Sorb and Estrumate and began feeding 2 months before she came into season and woo hoo we have a big litter!!Just thought you might like to know!
Debbie
New York
---
"I can't tell you how much this information has helped me. Thank you so much!! I have an older pug who, from the day she came home at eight weeks old, has had trouble with processed dog food. In fact, she sniffed and turned away the first time I tried to feed her. Hmmmmm. Was she telling me way back when that the stuff was BAD FOR HER!!?? All these years later, and post many Vet visits, someone tells me about your "help line".I spoke to a most informative and gracious man named Jim. He listened and counseled for over 40 minutes!! WOW!! Where on earth does that happen without a mega bill attached to it?Now Bridget has been off processed dog food for almost three weeks and WHAT A DIFFERENCE! The itchiness is gone, the sores are gone, she's more energetic and "regular".So how do I live with the regret of not feeding her properly for most of her life? UGHHHPerhaps with the next dog, if there is one, I will do things completely differently. Again, thank you, and keep up the good work."
Heather New Jersey
---
"It's simple. Does Louie look like a 11 year old black lab? Thanks to the help of a RAW diet and the supplements from Nature's Farmacy he looks and acts like a 3 year old. The only thing I can say is Thank You. Louie says the rest."

Brett Ohio
---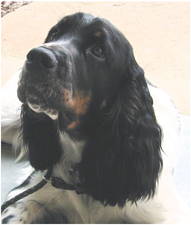 Thank you so much for all your good and helpful advice on Monday regarding my English Springer Spaniel with IBS and poop eating issues.Barney is doing MUCH better - I received the supplements yesterday and so he has had a full day on them. He is so much more relaxed - not needing to go out nearly as much and drinking 75% less than he was before and thereby peeing less as well. He is not desperate to go out as soon as he has eaten - his poop is improving and he is happy to come in without searching for outside "snacks! " I have on your advice been giving him 2/3 cooked chicken legs (bone pulverized and strained with chicken stock in the vitamix) with 1/3 greens /carbohydrate 50/50. So far so good. No rumbling and gurgling tummy with the change - still a little on the loose side with a little blood ( from anus ) but much improved and going so far much less. Bleeding always been the issue in the past when switching or adding new food. I will keep him on the cooked chicken until you advise otherwise - will give his system a chance to recover. It is almost as if his body is saying at last I can rest.....................thank you so much for helping my poor boy.

You hopefully can appreciate how very grateful I am
.Judy North Carolina
---
"Just wanted to let you know that Nature's Farmacy Organic Norwegian Kelp is the freshest, most economical kelp I have ever used. I have been giving my Dobermans kelp for 14 years and yours is the best. Also, your shipping was so fast and I appreciate the extra steps you take to make sure packaging is as ecologically safe as possible. This is the first time I've seen biodegradable, organic packing pellets. Great product, great packing and great delivery time."
Barbara Georgia
---
"We were contacted by the owners of this miniature horse that needed to be moved due to a death in the family. There was no pasture for him to eat and also the threat of this miniature being mauled by loose dogs in their neighborhood. After agreeing to take him we observed problems in his movement. We trimmed his hooves which helped some but did not address the lameness due to his age along with joint problems.My wife uses Dogzymes products so she looked up info on horses, printed it out and read about it. It sounded good but being a skeptic & living on a fixed income it was a difficult decision to spend money on this little guy that we did not own. We wanted what would be best for this little horse and the owners were BROKE and had the miniature for sale so we decided to try this product. Because he was lame in the front as well as the rear the recommendation from Nature's Farmacy was to double up on the supplement for a time to get his system flooded with it. Your product arrived and I immediately started feeding him 2 ounces with "Prima Senior" and the rascal picked out the feed and left the supplement. I then dampened the senior feed & thoroughly mixed it up and he then ate it all. After 1 week he now eats every bit and I no longer have to dampen the feed.His movement began to improve after only 1 1/2 weeks. Three weeks later he is running, kicking, and bucking as if he was a colt again. We have now reduced his supplement to 1 ounce per day. Bottom line is I highly recommend Equine Bone & Joint Integrity for older horses with joint problems.
"Daniel Cooney Virginia
---
"I share the care of a twelve and a half year old Lab. Sasha has many allergies and has had to be on a special diet for years. Several months ago Sasha began having bouts of flatulence which increased in their frequency and disagreeable odor. Sometimes it was so bad even she would leave the room. The vet suggested Beano and Gas X. We tried over the counter dog probiotics and yogurt to no avail.Fortunately I saw the Nature's Farmacy store at the dog show in Louisville and found out about Dogzymes Probiotic Max. Finally Sasha was fun to be around again. The product is inexpensive when compared to other products and Sasha loves the taste. When we showed it to the vet he was impressed by the ingredients and said he would be recommending it to his patients. I can see a difference in her energy level. I am so happy to find this product!!"
Janice Kentucky
---
"I owe my dog's health and happiness to you guys (and your Digestive Enhancer). My dogs are well cared for."Gina Facebook
---
"I spoke to you this morning telling you of the very good (great) results of Bloat Buster. I was referring to the situation with our Golden Retriever (Hero) that took place on Friday evening. Though Hero had experienced Bloat last June of 2011, had recovered from emergency surgery (stomach had turned, was tacked-spleen removed), we have been very careful and aware of any change that might take place. Our Hero is 10 1/2 yrs old. With talking to you and and other very helpful members of the company, he has been doing very well. We use the probiotic Dogzymes Digestive Enhancer-Dissolvable Powder, Dogzymes Ultimate and Cornucopia. At some point in placing a order/ask other questions, we purchased Bloat Buster. As I told you this AM, this past Friday evening, Hero was not acting himself....somewhat stressful and swallowing quite often. However, being so aware of any physical/emotional change in Hero over the months since his critical surgery, I knew something wasn't right. It was definitely a stomach situation. I thought of the Bloat Buster immediately. I used a syringe with 2 cc of the liquid and within 10 minutes he was almost back to his happy self. True to my ways with our dogs, I could not just let the situation alone. Hero was at the veterinarians at 9 o'clock the next morning. He checked out to be fine. My Vet said it was the Simethicone and Yucca schidigera that transformed large pockets of gas into small passable gas particles. True to the statement of Bloat Buster. I wanted to write all of the above to tell you and the staff members of Nature's Farmacy how much we appreciate the knowledge, kindness, etc. we have experience due to of the "whole Family" at your company. Your products are excellent, your in depth knowledge of nutrition is outstanding! Our thanks to all. The first page in your catalog is your Hallmark written by Jeanette--Probiotics.....The Miracles Within Us. Sincerely, from our family (also Hero and his daughter Elsa)."

Sally Pennsylvania
---
"I spoke with Lori on Tuesday afternoon this week. Told her about my 4lb Yorkie who had 1 week old puppies, 5 of them. Could not get her to eat anything but one kind of not so good canned food. I was afraid I would lose her as she was deteriorating fast. I was tube feeding babies to supplement. I spoke with Lori and she advised me what to get. She went out of her way to get products overnighted as it was late afternoon. I got the products Wednesday at 2 p.m. immediately started her on them. Later that night she started eating her regular food. Today she is chowing down everything I give her!! Was able to stop feeding puppies myself. Thank you so much for the immediate help I got from Lori! Without her help, this story may well have had a sad ending!!!"

Debbie New York
---
I have an 8 year old Dobie named Lily. I had the very good fortune to learn about you and Nature's Farmacy from her breeder when she was 8 weeks old. I right then and there decided to give her everything you recommended for her as a puppy and all through her adult life. As an 8 year old, Lily has just had a perfect checkup, in the vets words Lily is PERFECT. She has vibrant good health, a beautiful shiny coat and the energy of a 2 year old dog. This is all because of everything you have advised me to give her in her daily diet. She loves her food, jumps for it in fact, and has never missed a meal without her vitamins!!! I have followed a raw food diet as you suggested and the proof is in her being, she is magnificent thanks to you! I cannot recommend you and your staff more highly; your knowledge, dedication to your customers and the well being of their pets is amazing..... you always have their best interests at heart and I would follow your advise before that of a traditional vet because you are innovative and know your stuff!!!Thank you so much for giving me the probiotics, vitamins and products to insure that Lily will have great check ups in the years to come!!!! I would be happy and honored to tell anyone who asks about the benefits of Nature's Farmacy.
Thank you Jeanette!Sincerely,

Vivian New Mexico
---
My 4 year old German Shepherd female was diagnosed with EPI. My vet told me they were only authorized to sell a specific pancreas enzyme supplement @ $250.00 per pound. She told me about your company and I want to let you know my girl is healthy and has her weight back due to your Pancreas Support @ only $75.00 a pound. Since I had such good results with your product I decided to try Easy Ear for my 4 year old German Shepherd Male that has chronic yeast infections in his ear. The ear wash and the antibiotics from the veterinarian gave some relief but did not "cure" it. However, Easy Ear has worked FANTASTIC!!. All my friends are canine and/or feline owners. I have recommended your company to all of them.
Donna Charleston, SC
---
I never leave home for a show or travel without the Digestive Enhancer powder or the Canine Paste. My Treeing Walker bitch, Belle, was very stressed at the Eukanuba show in 2011. She was eating but had vomiting and diarrhea ringside before class and the rest of the afternoon. A Nature's Farmacy booth was on the show grounds, so we rushed over before the class to see if you had anything to help her get around the ring. The fellow at your booth was so great, we gave her a shot of the paste quickly before the class and then afterwards and that night, and by morning she was fine. The product stopped the stomach and intestinal upset in almost 15 minutes-very impressive. I now carry the powder with me at all times on the road and ithas always worked like a charm.We did not win at Eukanuba but when the symptoms came on at the Palm Springs, CA show in January this year I put her on the paste before her classes and she was able to win BOS all 3 days with a 5 point major and is the first Treeing Walker Coonhound bitch to finish in AKC history. I love your products!!
Nancy
---
My dog pomapug Tucker every 6 months would get these infections in his ears his face and paws. They oozed, the stunk, his ears would fill up with a brown paste. Took him to several vets they put him on three or four meds. We fed them a highly reputable brand of dog food. Not a name brand one but a quality ingredients one that has a lot of respect. We tried all there foods and supplements. Nothing worked. He would chew his hair off his legs and paws sometimes to where it was just skin then he would get sunburnt. His skin looked like leather.Finally we took him to one of the most respected specialists in infections in San Diego. He said he had a severe yeast infection, bacterial infection. Also at this point Tucker's skin was covered hard puss filled soars. He was losing hair on his face too. The bills were adding up. The doctor ran a 600 dollar allergy test. When the results came back. The Doctors said they have never seen a dog with such bad allergies he tested off the charts for a dozen or more allergens.The solution. Give him allergy shots once a month for the rest of his life at 250 bucks a shot. Or steroid allergy pills everyday at 80 dollars a week rest of his life which will make him "fat and lazy" said the doctor. And his new food would cost 30 dollars for a ten pound sack. Also they said "give him to someone in Alaska". That was there last resort option.Once I found out about Natures Farmacy. I called them I was advised of the diet plan and they told about the coconut oil, the ultimate, and the probiotics. I ordered them, and it 70 bucks for 6months supply. Within 2 weeks Tucker was not chewing on himself, the infections stopped. In two months his hair had grown back and he was acting better than ever. He was a new dog and he had more energy then he knew what to do with. Nature's Farmacy saved Tuckers life. Thank you.
---
We have a 2 year old Great Dane – a show dog – weighing in at right around 175 lbs. Since I also have Irish Setters and a Gordon Setter, I have always kept a 2oz bottle of Bloat Buster in my grooming/tack box – for over 10 years now. I have often given my bottle out to others at a show site when an unfortunate case of bloat appears – I really don't know why more people don't keep it handy. However – I have never needed to use it myself…..until…….As a puppy, Grimm, our Dane, would gulp his food down – we put chains in his bowl to slow him down, and it worked – not as well as we liked, but better than hand-feeding him and worrying that we would come back with only four fingers. After he finished dinner one evening – we heard an agonizing 'yelp' – and immediately ran down the stairs to find him with a HUGE lump on his side (of his abdomen) about the size of a grapefruit and as hard as a bowling ball – he was distressed and trying to vomit – I yelled out, "Get Grimmy outside and start walking him – NOW!!!! – he's bloating!!!"I ran for the tack box, my bottle of Bloat Buster and a 12 cc syringe, calling the vet while I loaded the syringe with Bloat Buster. We live 30 minutes away from the nearest veterinarian – and I knew that the more time went by, the more likely that our beloved Grimm would succumb to gastric torsion, as the gases distended his stomach, his stomach cramped and flipped. If I could ONLY avoid that – we could maybe be in luck and not lose our dog.I forced the syringe full of Bloat Buster down his throat, walked him a little longer while my husband got the other dogs into their crates and we immediately loaded him into the van – driving like madmen to the on-call veterinarian. The veterinarian also lived outside of town, so we waited a frantic 20 additional minutes for him to arrive and take stock of the situation. Meanwhile, Grimm was still trying to walk and to vomit, but I also noticed that the hard lump on the side of his abdomen had gone completely down……and then it happened…..he passed gas…….a LOT of it –The veterinarian arrived and did a quick exam while he prepared his Xray room. He felt that Grimm was 'over' the most of the bloat episode and he did not feel that surgery was necessary. He asked what we did to treat it – I told him about the Bloat Buster – that a lot of show people carry it in their tack boxes and where it was sold. He had never heard of it before and asked what was in it and how strong it was. After I told him, he said, "You know you just saved your dog's life……" and he promised to do his own study of Bloat Buster so he could help his other extra-big patients.It has been a year now, and we are feeding Grimm on a cookie sheet instead of a bowl. We have never had another episode of bloat with him, but we are always on the watch – following all the recommendations of Great Dane breeders – and NEVER EVER EVER without Bloat Buster at the ready – I keep a bottle in my tackbox – and also in the house – just in case!
Pam Sommers
Second Love FarmsForest, IN
---
Hi Stephanie,Just wanted to drop a note and tell you that the Probiotic Max seems to be working great! My dogs love the taste and my dog Sunny who always had a grumbling noisy stomach with upset is doing so good! I have not heard his tummy grumble since I started giving him the Probiotic Max (It's been around 2 weeks now) and he seems to be in such a better mood! I'm giving this to all my dogs including Roscoe, who was just diagnosed with severe gastritis. The vet checked the ingredients and approved it. I'm actually thinking of getting probiotics for me! Thanks so much for your product.Thank You,
Barbara Foerst
---
My little "HONEY", only 5 1/2 lbs., had many food issues which left her with very few options to enjoy eating. I got into a discussion with the wonderfully patient and knowledgeable Mr Jim Pickett. He suggested an addition to her diet and the rest is history.What a success story. Honey now looks forward to her meals and I am such a happy mommy. We love the Digestve Enhancer, along with Ultimate, and Phyto-Flex. We both thank you for being there for us.
Warmest Regards,
Monica & Honey
---
Our son worked at a professional gym and happened to contract ringworm that he, unknowingly, brought home to our dogs. One of our frenchies had spots on her neck and after skin scrapings, was diagnosed with the fungus. We put her on oral meds and shampoo and dips. I bleached her beds, her crate and the kennel room. I even went so far as to spray bleach on my living room rug with hopes of ridding her environment of the fungus. I had spots on my hands also that went away with treatment. It came back several times and as many people know, it is very difficult to get out of a home. In the process her skin was a mess. Each time I put her on the same meds while getting frustrated with the re-occurrence of that nasty fungus and lastly she had a yeast infection from all the harsh dips. Finally, calling Natures Farmacy, the young lady told me to rub/slather Coconut oil on her body. I did this and the second day her skin looked 50% better. I have continued to rub her down each day while giving her a healthy teaspoon in her food daily. It has been 2 weeks and her skin has had no areas of eruption. This company helps me each time I call with answers to my problems. I cannot say how much I appreciate the professional attitude and expertise and compassion that this company gives. Keep up the good work!
Mark & Jeslyn Hastings
---
I had a French Bulldog puppy who was whelped at only 4.75 oz. One week later, he was diagnosed with Aspiration Pneumonia. A friend referred me to the Fading Puppy Support Formula as well as the Puppy-Bac milk replacer. I am happy to report that he along with his 2 littermates are now 13 weeks old and are doing so well. I am convinced that the formulas along with my persistence saved his life and he is a happy camper. I always refer my people to you. Thanks again for your products! Dream Weaver Mastiffs and Dream Weaver French Bulldogs.

-Gail Marschak
---
Cody Is a 9 year old Bearded Collie. He started life as a puppy mill dog. I got him at 10 weeks old. He had such a compromised digestive system that my vet thought he had parvo. He didn't, just a sensitive stomach. At times he had severe diarrhea with a lot of mucous. One time he passed a lot of blood... Three years ago I discovered your digestive enhancer, Since he has been taking it he has had almost no problems. I still can't give him anything with beef and he gets no table food... But the improvement is about 90% Thank you for making my life a lot easier and Cody's a lot more comfortable!
Gratefully,
Barbara Paulitzky
---
I am a regular customer of yours and have been using Dogzymes Phyto Flex for two year's. I have two German Shephards, One who is eight years old and tore her ACL in her back leg, and had major surgery whitch was a six week recovery. I started giving her Phyto Flex shortly after her surgery, and it has done an amazing job on her. I use it every day, and also on my youngest male Shephard to prevent any problems. I am very pleased because she has done so well on your product! Thank you for sharring your supplement's with me!
Sincerely,
Jo Peden
---
On Monday, April 10, 2015, I called your company for information, It was such a surprise that a representative of your company would spend such a substantial amount of time to educate me!Jeanette was extremely knowledgeable and helpful! This caliber of service is unheard of these days. I am still pinching myself to see if I am awake or sleeping... I will Recommend your company to everyone that I know! Alfredo Pumariega
Miami, FL
---
Thanks you for dealing with these so Promptly. I notice the two Containers are different colors and consistency and no brown flecks in the new container. I did keep the container at 60-68' again I appreciate you were willing to work with me!
---
I Can't thank you enough for all your help and kindness during this difficult time with Dale he is doing well, gaining strength and getting around on three legs just fine. He started the chemo and is okay! God Bless you, We hardly Know how to thank you for formulating sending this for Dale! It's our biggest hope for his survival. To the people at Nature's Farmacy your support and advise have been an exceptional gift!
Our deepest thanks,
Rose Marie and Tony Buffals
---
To Natures Farmacy: I wanted to thank everyone from the bottom of my heart for everything you have done for me and my dogs.Not only helping with trying to help get my Bitches coat back in order and bringing her into season, But also with her puppies. Your supplements have helped a lot to make my beloved pet's healthy. But most of all the the endless time you have spent with me on the phone answering all my endless questions even though they never seemed to nd you were there to support me no matter what, Weather it was just a friend to have listen to me or a medical question you were there!!
Thank you,
Tammy Sweet
---
I weight my Dog Thorn on Saturday and he's up to 134 lbs!!!!! I NEVER thought I would see him look "normal" again instead of so skinny. I can NEVER thank you both enough for all your help and support!! I have no doubt that he would probably be gone or close to it by now without your great products as he just couldn't keep losing weight and having the blowout diarrhea all the time. Last Christmas I felt for sure that would be his last one since I knew he couldn't continue to lose 2+ lbs a month and still be alive but now I actually have hope that he might just see one more Christmas! you guys are amazing!!!
Stephanie
---
I wanted to tell you that my Dog with Cushing's has had no hair for over 2 years. I started using your Cushing's Crusher since June 07. It's a miracle she has her hair back. Thanks so much even my vet is impressed. Karen
---
Jeanette, I doubt that you will remember me from Louisville, However I was having a lot of trouble with my Rottie. I have several questions for you. The great news is my Rottie is doing great. The enzymes really seem to help. Question, Since my Rottie is over 100 lbs, how much enzymes to give? 1/4 Twice a day or 1/2 Twice a day? Since I am doing both herding and agility with Jeb should I have him on some joint supplements? He is not having any joint problems I just want to avoid them. I also have a friend with Boston Terrist's, those are dogs just way to active for me. She is having a lot of trouble with a 5 week old puppy. He has been put on Regland to help move his gut. He has a lot of gas and the hiccups all the time. I told her that I thought he should be on enzymes, should he be on anything else? also what dose do you give a 1.5 pound puppy who is just starting to eat?The fruit plus is great. I can not tell you how happy I am with both how my Rottie looks and feel's now at Louisville, Without your help I don't know how much longer we could have gone on. You SAVED his life!!
Lyn
---
I want to thank everyone at Nature's Farmacy For all your help... My Husband took our girl with the enlarged right heart problem to the Ocala, Florida Mastiif show for the Veterans class. She went agains 5 Mastiif's in Veterans and took the breed. Some of these she use to compete against for breed, She then went to the group ring and took group 3.We have never had done this without the help from Lori and Jeanette, She still had the shaved place on her chest from the x-ray. I thank you everyday and God for having these natural help aids for my girl!!!
Thanks
Randy and Noscut
---
Dear Jeannette, Since starting to use the Dogzymes for Missy, Her dry nose has been improving. You and Natures Farmacy are doing wonderful work!!! Thank you very much from my husband and me, the people we have referred to you and, of course, our beloved companion animals!!
Sincerely,
Carol Crane
---
We live on a Pecan Orchard and at this time of the year the dogs LOVE to crack the shells and eat the nuts meat. Well you can imagine what the shells do to their teeth- the brown stains are really gross. Also embarrassing when you take a six month old puppy into the show ring they have brown stains on their brand new teeth! Now that they have been eating your bones it cleans the brown stains off the teeth, just as well as if i'd taken to the vets and had them Polished!! With your bones I will probably never have to take them to the vets and subject them to the ordeal of cleaning! Count me in as a most Loyal, Convinced and Satisfied customer! Trisha
---
We bought this at the suggestion of the breeder of our new Golden Puppy. But, the best gift has been how it has helped our 12 year old Golden's skin. We love it.
---
Dear Everyone Thank you for offering to accept out return due to Kotie's Passing. We will always remember the kind, professional, expert advise giving to us, over the years, by you, which helped Kotie immensely! You really cured her itching ear's, skin, and stomach problems... If we get another little Lab, we are calling you for advise immediately!
Thanks again and God Bless you!P.S You got her to 14!!
Thali and Jim
---
I just wanted To write you and tell you that I've been ordering from Natures Farmacy for about six years now, upon the recommendation of my breeder of my Spring Spaniel, "Summer".As long as i was giving supplements to her, I decided to also give them to my Goldens. My Reason for writing this 'Roxy', the twelve+ year old retired obedience trail champion Golden. As of this past spring, the last of her littermates has passed on. The whole litter had problems with allergies, seizures, cancer, aggressive behavior (due to health problems, maybe) and other problems.Roxy however, is still acting like a puppy. She chases her tail, plays with toy's everyday, and paws and barks at me in the evening, asking for her chewy. In the mornings she gallops 'Full speed' out the back door, alongside the springer, across the "two acres" back year to the tree where the squirrels play. She couldn't be happier. After her Brother died in May, I emailed Roseanne, The spring's Breeder, and thanked her For telling me about your products. Roxy was on the Digestive Enhancer, Ultimate, and the Phyto-Flex, for her old joints. At the time, Roseanne told me about Vita-Sorb, Which I believe is making a real difference too.A friend of mine just got a new puppy and she asked me, "what's the name of those vitamins that you give your dogs again?" She's seen the results too and i think you'll soon have a new customer. I wish i could say more but Roxy just grabbed my shoe and ran out of the room........Thank you so Much!!! I truly Believe that your products have made a big difference in the health and longevity of my dogs.
Gail Miller
---
I want you guys to know that I was having terrible, terrible pain in my arm from repetitive movement and I went to my chiropractor. He worked on it for a long time, plus did an adjustment. The next day it felt a tiny bit better but i could still barely lift it. I had asked him about Metabolic Enzymes and he said Digestive Enzymes would work just as well. And that if i took them on a empty stomach 2-3x/day, it would help with the pain and inflammation. I want you to know that i did ths and 24 hours later the pain was GONE... I thought it was a fluke so i only took one more dose (about 1 level tspin water) and waited for 24 hours. The pain didn't come back. I was FLABBERGASTED! i didn't know it could work on servere pain and inflammation like that. So I've been giving my dog Max bigger doses ( I give him some on his 2 meals, and then separate doses in water between meals) because he has surgery a few weeks ago and one of the incision is really bothering him ( lots of swelling and i think blood clot under the skin) I figured if it helped me, it must be helping him in some way.So how's that for a testimonial? Thanks for making such a FABULOS product. I'v been telling my friends they need to get Dozymes for their own health problems!Have a great weekens! Please tell Laurie I said HI!
Kat
---
Sampson is back to his old self, I did not have to take him back to the vet! You are all so Awesome and I am so thankful you are here for people like me!
Carrie Mestighell
---
I have a German Shepherds and since I've been giving him Digestive Enhancer, and other products 3 weeks ago my Dog has Gained 6# and his shedding is almost gone. I have told all my friends with Shepherds I Breed Shepherds and have handed out copies of your Catalog and will be sending lot's of new customers your way!!! John
---
My Dog had Seizures 3-4 times a month. I had a friend give me some Choline and since I have been giving it to her she had NONE for the last year!! I have re-ordered thank you so much!!
---
Dear Jeanette, I want to thank you and your staff so much for your thoughtfulness in sending me a sympathy card for Shane.Anytime someone remembers my boy I am eternally greatful. I also wanted to thank you for talking me down off the ledge on the day that I called to talk to you about the Bloat Buster. After a 2year battle trying to save Shane it gave him some quality to his life I just never thought that I would end up loosing him. It just never entered my mind that all the treatments wouldn't be successful. When I was home, Shane was one of those dog's who was always with me, always the clown who would make me laugh no matter how bad my day may have been...Loosing him brought me to my knees and devastated me down to my soul. The fact that I couldn't save him when he looked to me for help, was more than I could bear. When I spoke to you, you understood my heartache and helped to talk me through it and for that I am truly thankful. Only another dog person could grasoe how much of a void loosing Shane has left in my life. I know you were tryong to help me when I first spoke to you about the raw diet. I wish my vet had been more profressive in his thinking when I spoke to him about it. Next time i'll know better! I hope you wont mind if I contactyou again after I move and get settled. I find I can't live without a Great Dane and would appreciate any help you can give me in finding a great breeder. Below is a list of all the medication that Shane was on, I'm interested to know what your vet think!Thanks for your help Jeanette and thanks for letting me cry on ur shoulder!!
Sincerely,

Toni McCalley
---
Thank you very much for all your help at the Springfield Show's. We have began using your product's at our kennel with all if the Boarder's and so far we are very pleased!!
Thanks,
Cynethia Miller
---
To whom it may concern: I have been Doing the "Dog Game" for nearly 25 years. I started out with Shelties.The reason for writing this letter is to state what I personally think of Nature's Farmacy and their staff. Because of them, I have learned so much about "good Nutrition" for my animals in which includes aging Shelties, I Smooth Collie, and a Giant Schnauzer bitch with a litter of 5 1/2 month puppies. Because of their products my dogs live a healthy lifespan with few visits to the vets. I have puppies only occasionally, which born very healthy. The most recent litter was the first litter for my five-year-old champion Giant Schnauzer bitch. They were whelped 5 days early at weights almost equal to full term puppies. There were 11 of them and they all survive. The dam had been fed mainly a fresh diet with Dog Bloom Supreme, Elk Bone Meal, CCM+ Dogzymes Digestive Enhancer. Yes, she needed help after three weeks of nursing those fast growing, puppies. We used Dogzymes Puppy-Bac to supplement. In 3 months, the dam has gotten back into coat and shape! The puppies are on the same kind of diet. Their coats are blue/black in the sunlight ( when they are clean!) coats are of great texture which is very important for Schnauzer, and the pads are as smooth as a baby's skin.In my opinion, I could not have had such a healthy litter if it was not for the knowledge and the products I have purchased from the nature's Farmacy and their helpful staff of Jeanette and Lori. They the business like you I would run a business. Thanks again for everything! Good luck with all the new products coming and all the new customers that are heading your way! Any questions or comments, please feel free to contact me.
Nancy Thompson
---
Dear Natures Farmacy, I am writing to report to you some wonderful news!!One of my Dalmations (am eleven year old spayed female) had an ongoing issue with chewing her tail. I could find no apparent reason for why she did this. I thought she had a great diet (BARF) and got plenty of lone, attention and exercise, but still continued this tail terrible habit, which had been going on for over 3 years. although the hair was not chewed off completely, the tail was still sparse from her salvia. About one month after starting her ( and all my dogs) on Dogzymes Ultimate, Biotin 100, Dogzymes Digestive Enhancer, She stopped her tail chewing, and her tail is nice and white again... Thank you so very much! I don't think that it is a coincidence-I do believe the supplements were the answer!!!
Sincerely,
Ellen Murray
---
Dear Jeannette, First and foremost I would like to express my sincere appreciation for all of your help in educating me regarding my dog Casey! I Certainly learned a lot. Perhaps if we could have caught this sooner Casey may have had a better chance to live. I am returning the unused supplements. Anything you can do would be greatly appreciated. We put Casey down last night. He went very peacefully. I stayed with him to the end. He was the best Dog we have ever had. I know that he is in a better place and not suffering anymore!!
Fondly,
Colette Nowak
---
Dear Jeanette and Jim, I am so very grateful for your help with my dogs over the past 10-20 years, and you both have been so gracious and generous with your time and always return my phone calls! Two years ago your help was crucial with chronic diarrhea that went on for 3 months in my 3 year old German Shepherd male, Nick. Nothing else I tried up to that point had helped. Your thorough dietary instructions, in combination with the Dogzymes Probiotic, helped restore him to good health. Your passion for what you do is evident. Thank you and God bless you and Natures Farmacy!!!
---
6 years old Marley came to me 5/2014 Chronically Constipated. 2 year old Toby came to me Slightly Constipated. The Dogzymes have made all things normal... They, Dr.Furr, and I are very grateful!!! E-
---
I have a Bull Terrier that has mitral valve and also has aortic stenosis at that time a grad 3 Heart murmur. He was diagnosed when he was 2! The best heart doctor in the country said that he would not have a long life... No medication I put him on worked, I put him on Greenalina 10 years ago and he will be 13 the year. I just had him checked by the vet and his heart murmur is between a 4and 5... My vet ask what I was doing and I told him just keeping him lean and using Greenalina.. He told me to keep doing what I'm doing! So Greenalina has done wonders for my boy!